Why Us?
Let us help you decide on the right school for your child.
Discover Catholic education
St Thomas Aquinas primary is a welcoming community focused on our students and their growth, underpinned by a love of learning.
Explore the amazing opportunities we're creating for our students.
Discover Catholic education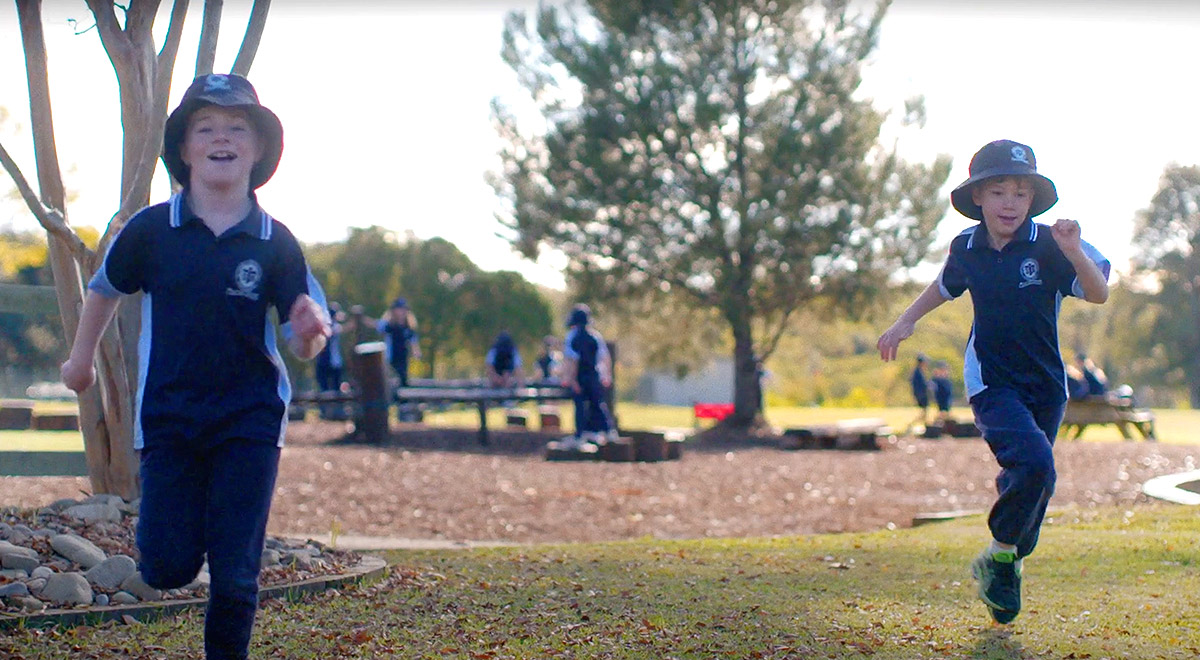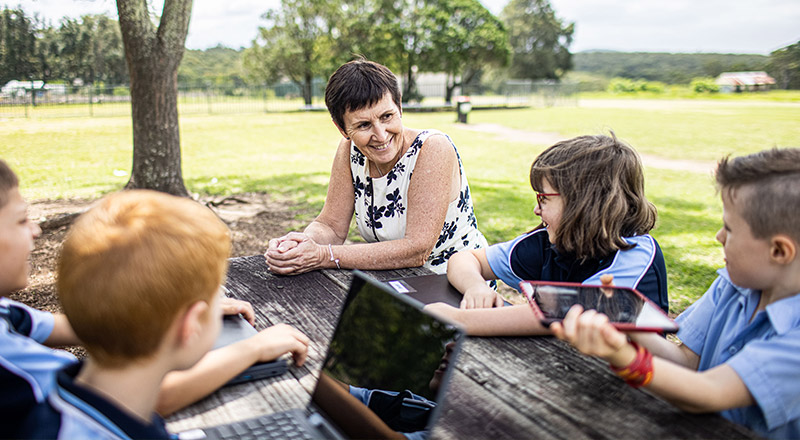 I am proud to welcome you to St Thomas Aquinas Primary Springwood, where we are learning, working and growing together.
We are proud to offer our students and their families more than a place at a school - we welcome them into a dynamic learning community that has a strong foundation in faith.
St Thomas Aquinas is a dynamic and exciting school with a history of outstanding academic achievement. Learn who we are and discover the richness of our heritage.
Discover what learning at St Thomas Aquinas primary looks like by browsing our latest news articles and social media posts.
What we offer
There are many reasons why families choose St Thomas Aquinas primary Catholic College. The snapshot below will assist you in making the choice to join our caring learning community.
A welcoming and supportive community
We support the social and emotional welfare of students and their families through effective strategies, recommendations, policies and procedures, guidelines and tools that enable healthy personal development in students and contributes to their academic success.
Our school environment is warm, nurturing and supportive. We consider the pastoral care of students and families to be of primary importance, and this is reflected in our school motto 'Love One Another'.
A welcoming and supportive community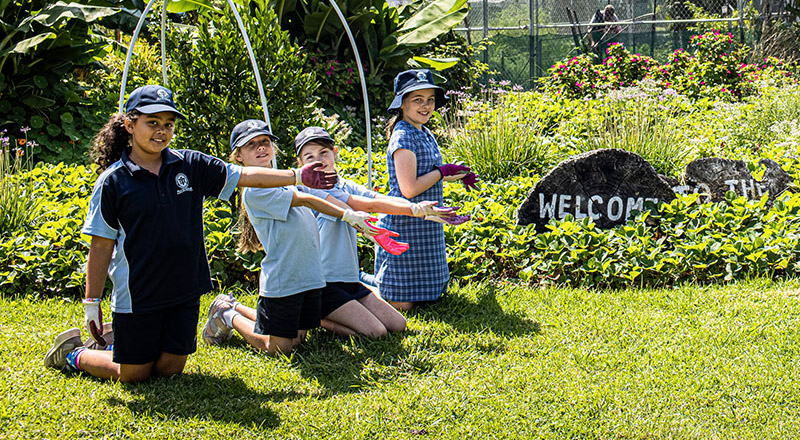 Passionate teachers who care
Inspired learning starts with highly motivated and professional teachers. Our teachers make each student feel valued and safe, and help them strive towards excellence and be the best learners they can be.
Passionate teachers who care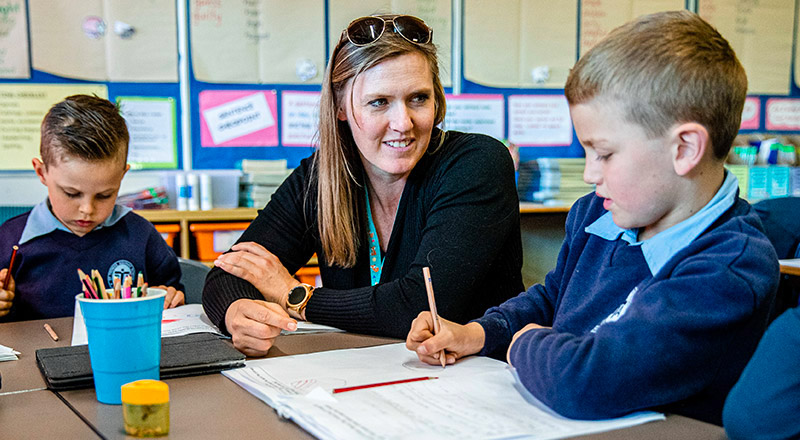 Personalised Learning
Each student's unique strengths and needs guide the design of the learning opportunities we provide. Our expert teachers will tailor teaching to meet each student at their point of need, track how they are progressing, and respond with extra support when needed. After all, learning how to learn is equally important as what we learn!
We also host an Autism satellite class for students in Kindergarten through to Year 6.
Personalised Learning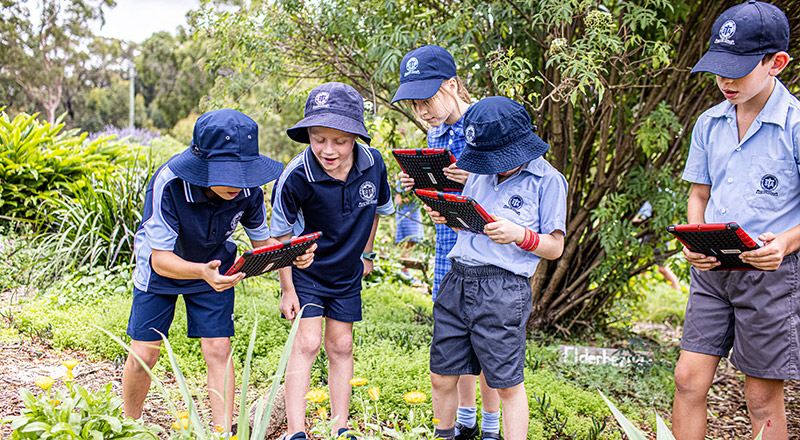 Spaces supporting student success
Our students learn in spaces that are designed to enhance their educational experiences. Technology is integrated throughout these spaces, and furniture such as circular tables in senior classes support modern, collaborative learning. We offer a well-resourced and modern library, central to learning and teaching programs. We have a range of innovative learning resources, sporting equipment and musical instruments to support student talents and interests.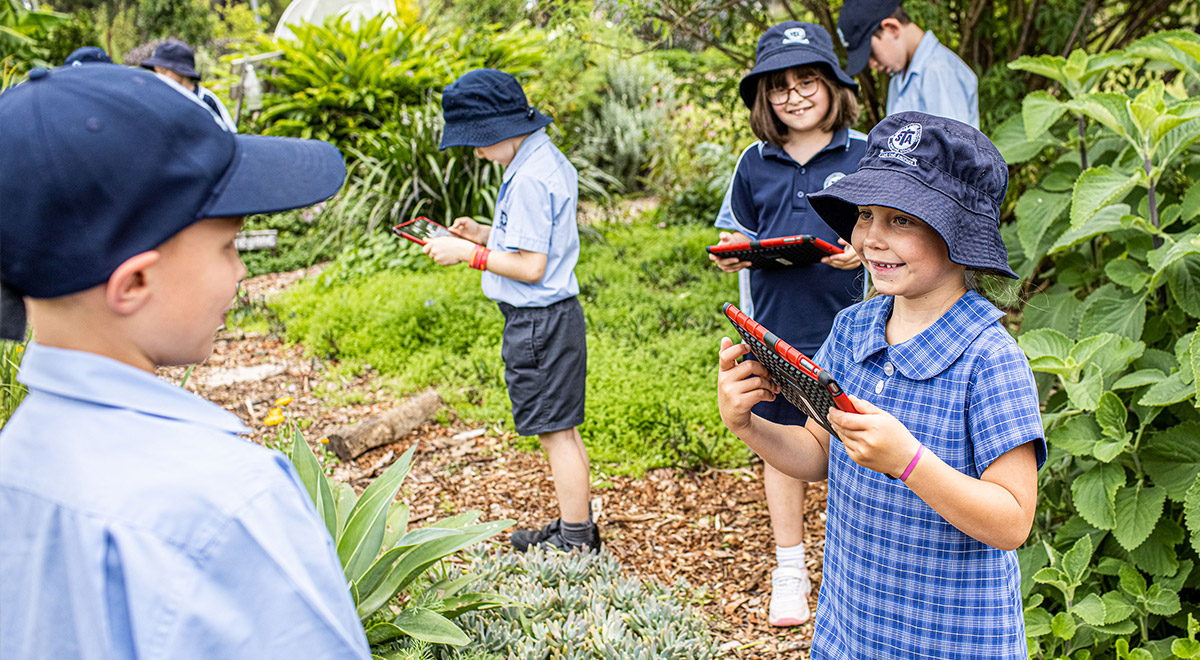 The school is beautiful, the gardens are magnificent, the classrooms were so magical I wanted to stay all day! Our daughter was so excited about starting school.
Libby Boshell (Parent)
Other reasons to choose our school
Our supportive and welcoming community promotes harmony and quality learning.
Our personalised learning approach gives students more choices for a bright future.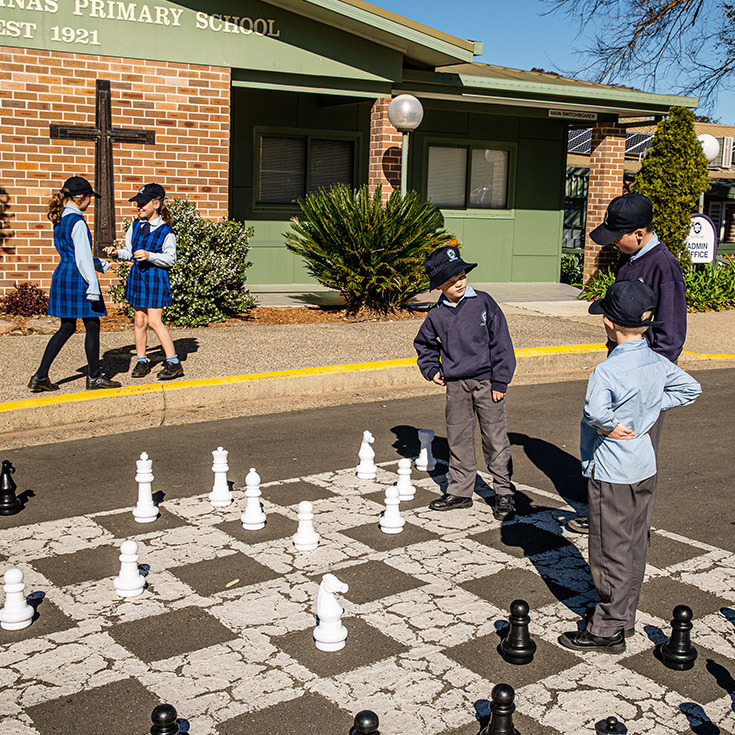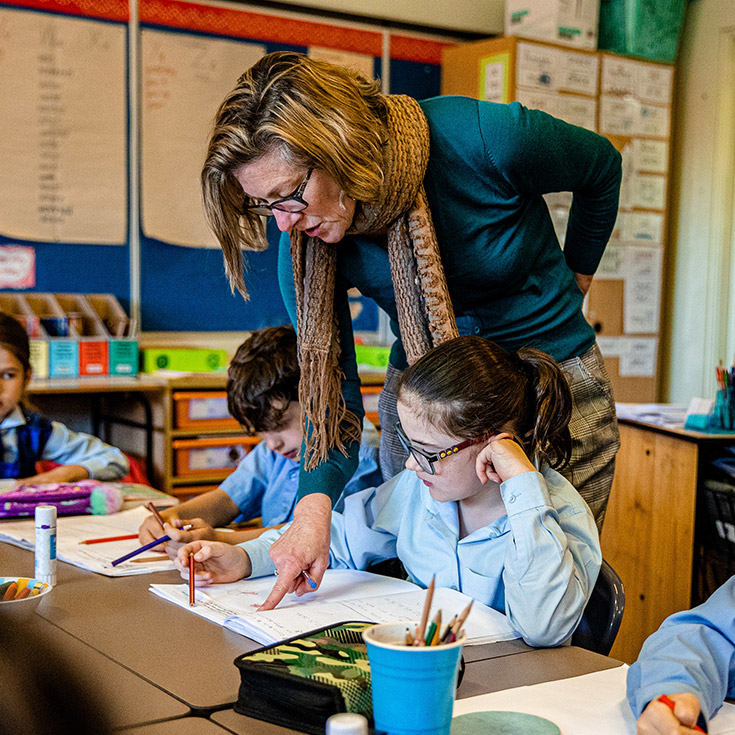 Exceptional creative arts opportunities to develop and showcase students' talents.
Subject selections that can lead to early entrance to selected universities.
Support programs for students with additional learning needs.
Outreach initiatives that develop students' spirit of generosity and compassion.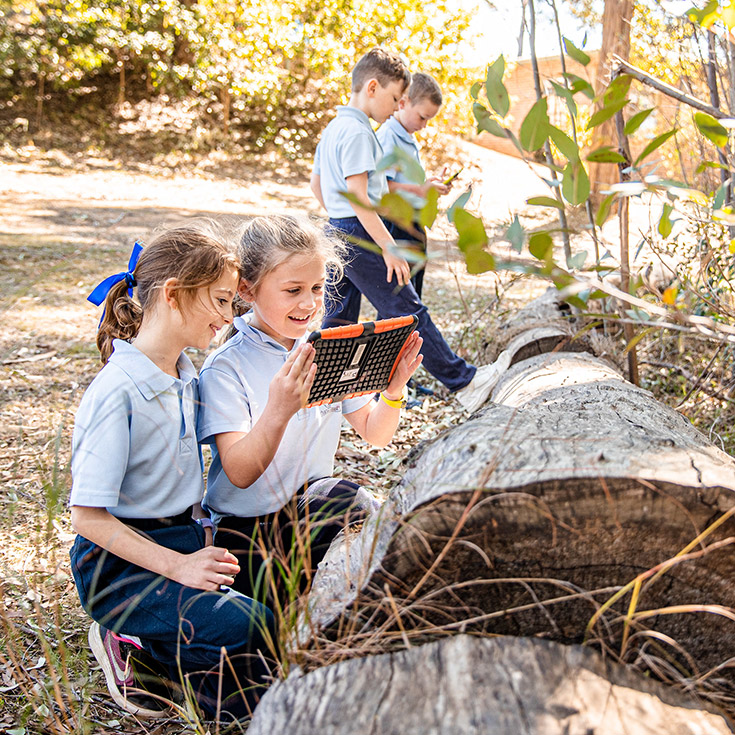 Thank you for your interest in enrolling at St Thomas Aquinas
Families seeking enrolment should first complete an expression of interest.
If you have any questions regarding current vacancies, the application process or school tours, please contact our friendly Enrolments team on (02) 4723 3800 weekdays during school hours.
EXPRESSION OF INTEREST
Considering enrolling at St Thomas Aquinas?
Find out how to enrol and discover the many benefits of joining our welcoming learning community.