Facilities and Resources
St Thomas Aquinas provides modern learning spaces that support collaboration and enhance a variety of educational experiences.
The learning spaces at St Thomas Aquinas are designed to enhance the learning opportunities of our students.
From the latest technology to flexible seating options and adaptable class sizes, students will learn how to work both independently and as part of a small or large group depending on the task at hand.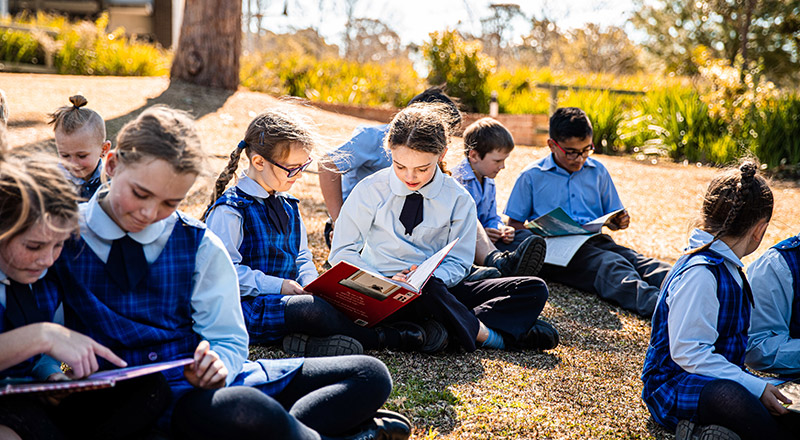 Take a 360° virtual tour
We invite you to explore our school facilities and discover what makes St Thomas Aquinas Primary a great place for your child.

Learning Spaces
All learning spaces are air-conditioned to allow learning to take place in comfort all year round. Technology to support learning includes Chromebooks, Ipads, Laptops, Apple TVs and coding devices such as Spheros and BlueBots.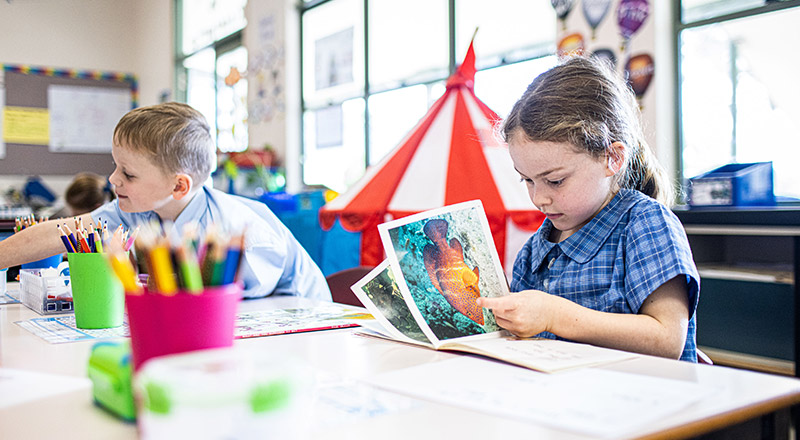 Starting school is made easier by bright, welcoming learning spaces that provide areas for group work; quiet, independent reflection, and hands-on activities.
Our learning spaces are designed to support each stage of learning, giving students access to the resources and spaces they need to enhance educational experiences.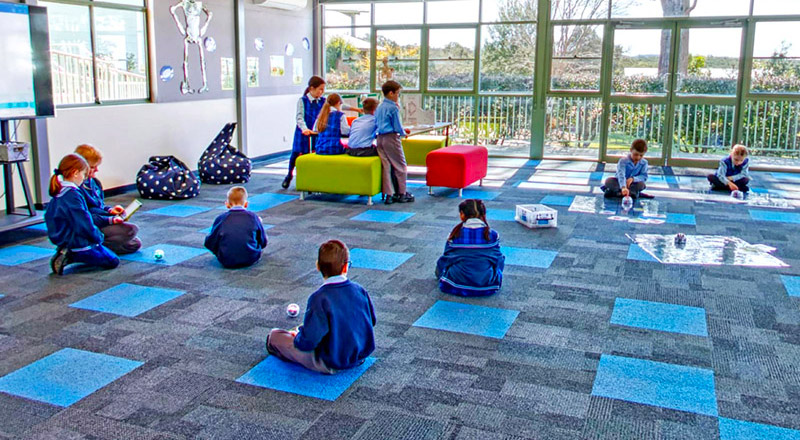 Our new inquiry hub is an innovative space designed to encourage students to explore science and technology in dynamic, engaging and hands-on ways.
Specialised Areas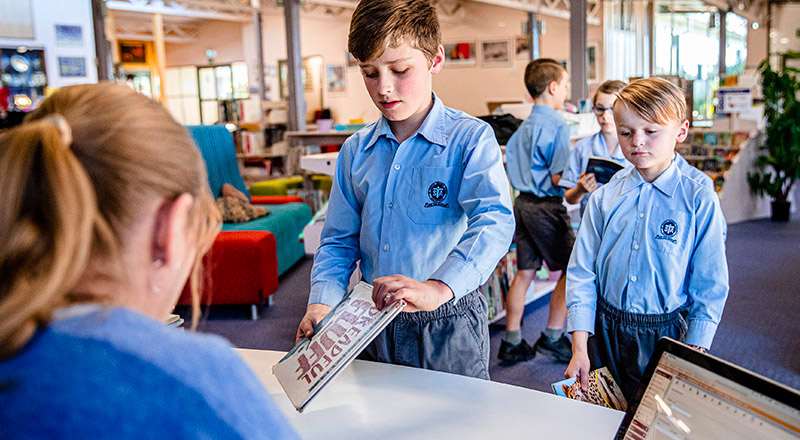 Our library is a focal point of the school, instrumental in effectively supporting our learning environment and as an important centre of technology.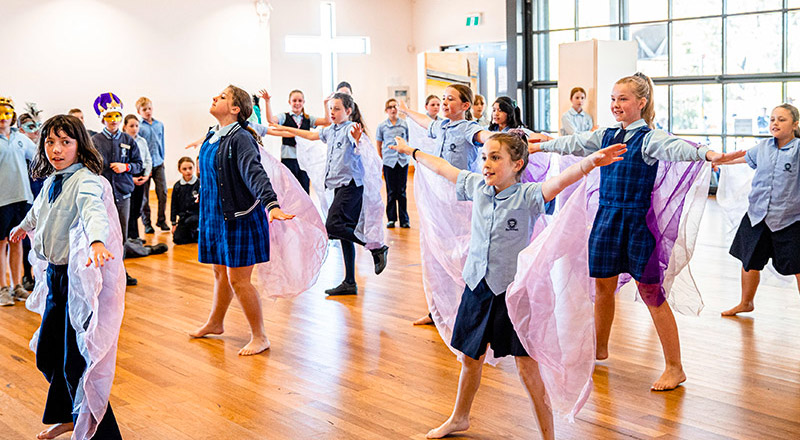 Our hall is a multi-purpose performing and learning space offers a range of opportunities for students from musical and artistic to sporting and social.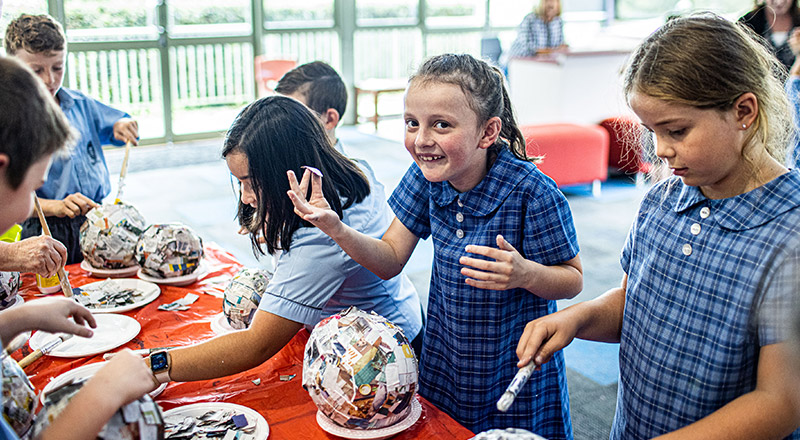 Students enjoy a well resourced space located on the school grounds. Specialist staff take great care of the students in a safe and secure environment.
Outdoor Areas
Learning is not limited to classrooms. We make the most of our spacious grounds with an outdoor learning area that is utilised for a wide range of learning activities.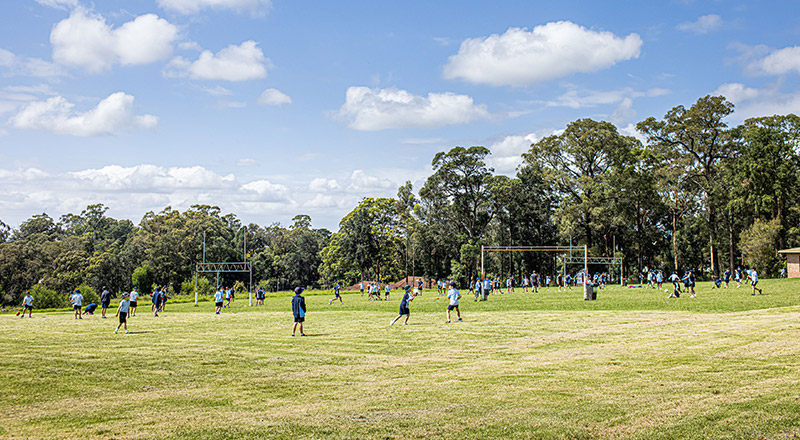 Our students enjoy a large grassed area that enables a variety of games, sports and other outdoor learning experiences. Our oval is picturesque and well-utilised.
Providing our students with quality social and recreational time helps us to deliver a balanced education. Our hard surfaces support a range of games such as handball.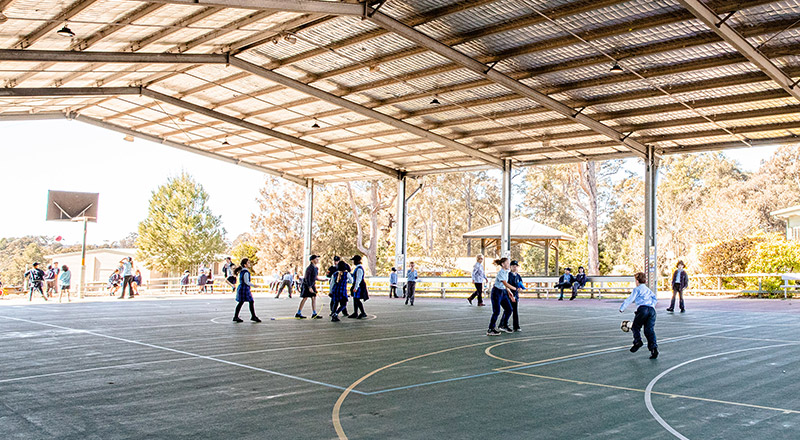 Our large undercover area enables sports such as basketball and other school activities in wet weather and during the hot, summer months.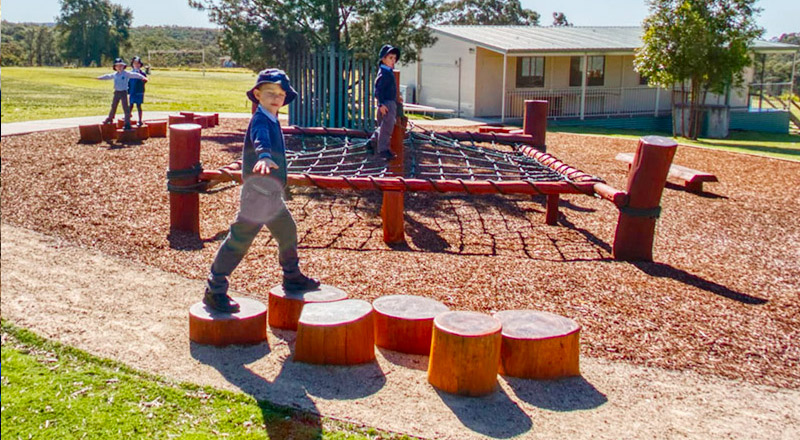 Play is an essential part of learning, especially for younger students. Our new adventure playground has been designed with Early Stage 1 and Stage 1 students in mind.
St Thomas Aquinas is the perfect place to learn
Call us today to arrange a tour and find out how to enrol.