Captivate showcases talented students
08 Aug 2014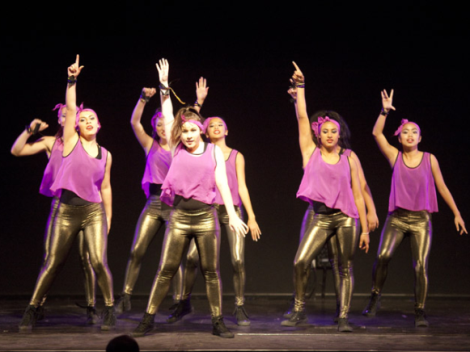 Dance students impressed the crowd with a range of dazzling performances
Hundreds of students from 35 primary and secondary Catholic schools from across the Diocese showcased their creative talents in a series of music, dance and strings performances throughout June, culminating in the 'Best Of' performance on 23 June.
The showcase events demonstrated the high calibre of choral, music and dance work from Catholic schools, under the Parramatta Diocese's creative and performing arts initiative, CAPTIVATE.
The program provides learning and performance experiences for students, as well as builds expertise and a sense of community across the system. CAPTIVATE is very popular with five new schools joining the program since last year.
From Facebook
24 Sep 2022

Year 5 have had fun learning about Australia Federation, culminating in a re-enactment of the Constitution Convention, we loved their deep wondering, "Where were the women?" "Only people of European decent?" "No Aboriginal people?" "Only land owners?"

23 Sep 2022

The MacKillop Athletics Carnival was at Sydney Olympic Park on Wednesday 21 September. Congratulations to our Year 4 athletes James and Jack. James showed a great deal of strength in the shotput and Jack showed great endurance in the 1500m. Well done to Lucas who came 7th in the 100m final and Eli who gave it his all in a nail biting run, awarding him 4th place in the 800m. Chloe performed very well in all of her events and will now continue on to the NSWPSSA State Athletics Championships. Congratulations Chloe on finishing 3rd place in the senior girls 800m. Both the senior boys and girls relay teams made it through to the finals and powered home just like they had done in the many practice runs that they trained so hard for. Out of a whopping 16 teams, the Senior boys finished 7th place overall and the Senior girls team in 6th place overall. Senior Boys Team: Hugo, Thomas, Eli and Lucas. Senior Girls Team: Mackenzie, Bella, Annabelle and Chloe. Congratulations to all of our MacKillop athletes, we are very proud of you!