Year 6 Bridges Excursion
19 Sep 2019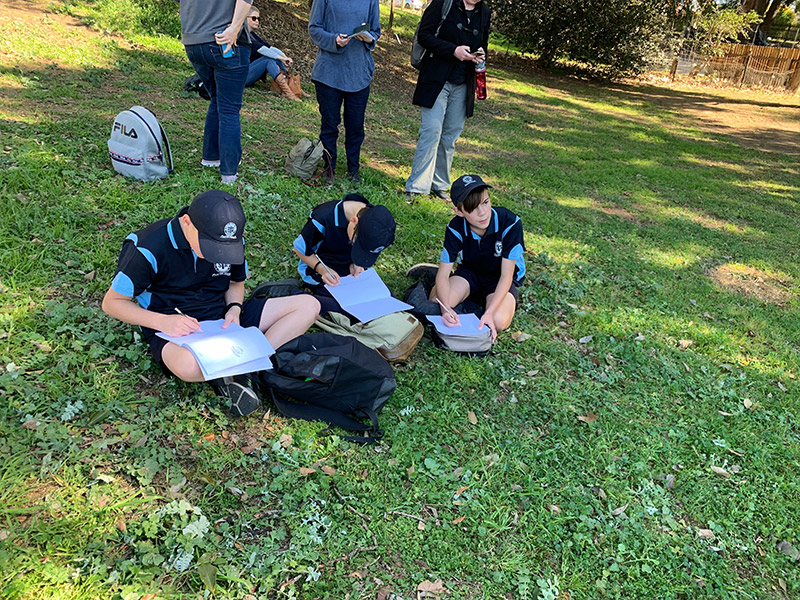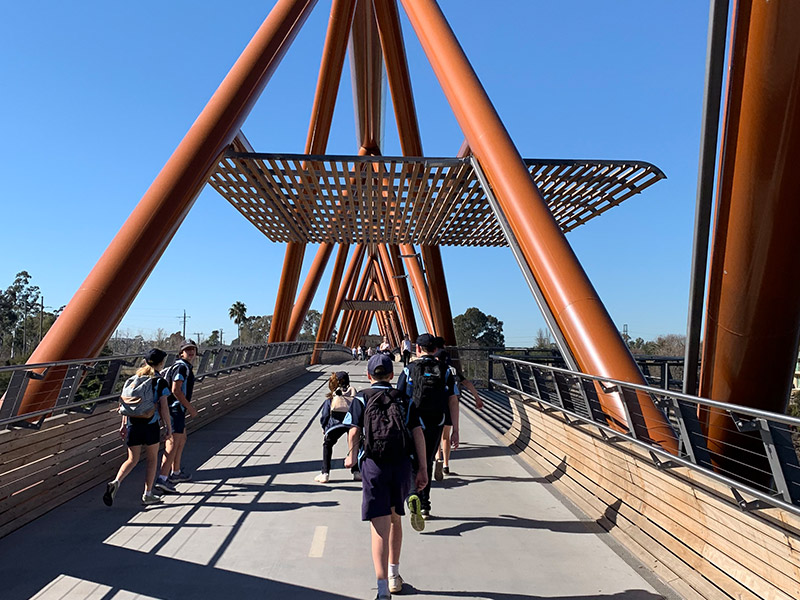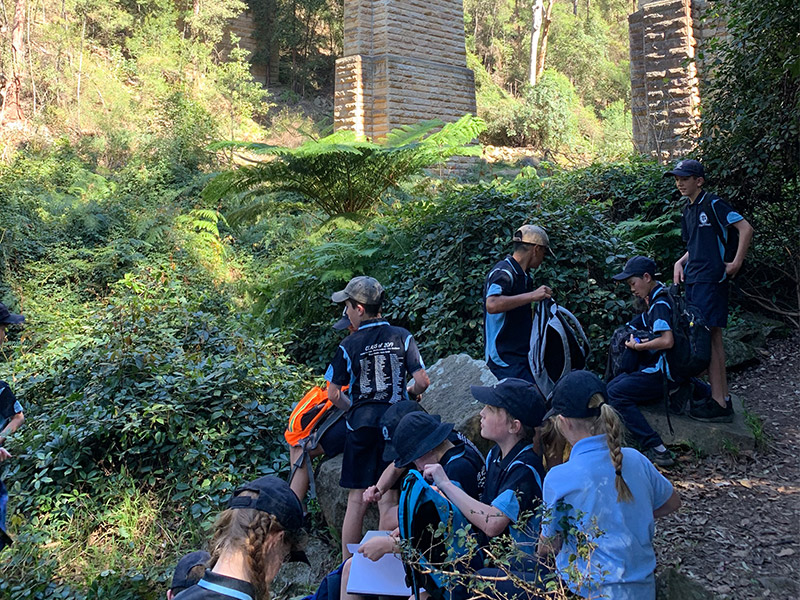 On the 16 August Year 6 students at St Thomas' in Springwood participated in an excursion to the Lower Blue Mountains and Penrith areas.
The students, as part of a Science unit , were investigating the design principles of contemporary and historic bridges in the local area in order to develop urban solutions.
The students had the opportunity to walk across the newly constructed pedestrian bridge spanning the Nepean river at Penrith, the Yandhai Nepean Crossing. After that the students 'stepped back in time' to the mid 1860's to view and sketch the Knapsack Viaduct at Lapstone.
It was a great day for the students and special thanks must be extended to the generous parent helpers that assisted with transport on the day.
From Facebook
24 Sep 2022

Year 5 have had fun learning about Australia Federation, culminating in a re-enactment of the Constitution Convention, we loved their deep wondering, "Where were the women?" "Only people of European decent?" "No Aboriginal people?" "Only land owners?"

23 Sep 2022

The MacKillop Athletics Carnival was at Sydney Olympic Park on Wednesday 21 September. Congratulations to our Year 4 athletes James and Jack. James showed a great deal of strength in the shotput and Jack showed great endurance in the 1500m. Well done to Lucas who came 7th in the 100m final and Eli who gave it his all in a nail biting run, awarding him 4th place in the 800m. Chloe performed very well in all of her events and will now continue on to the NSWPSSA State Athletics Championships. Congratulations Chloe on finishing 3rd place in the senior girls 800m. Both the senior boys and girls relay teams made it through to the finals and powered home just like they had done in the many practice runs that they trained so hard for. Out of a whopping 16 teams, the Senior boys finished 7th place overall and the Senior girls team in 6th place overall. Senior Boys Team: Hugo, Thomas, Eli and Lucas. Senior Girls Team: Mackenzie, Bella, Annabelle and Chloe. Congratulations to all of our MacKillop athletes, we are very proud of you!